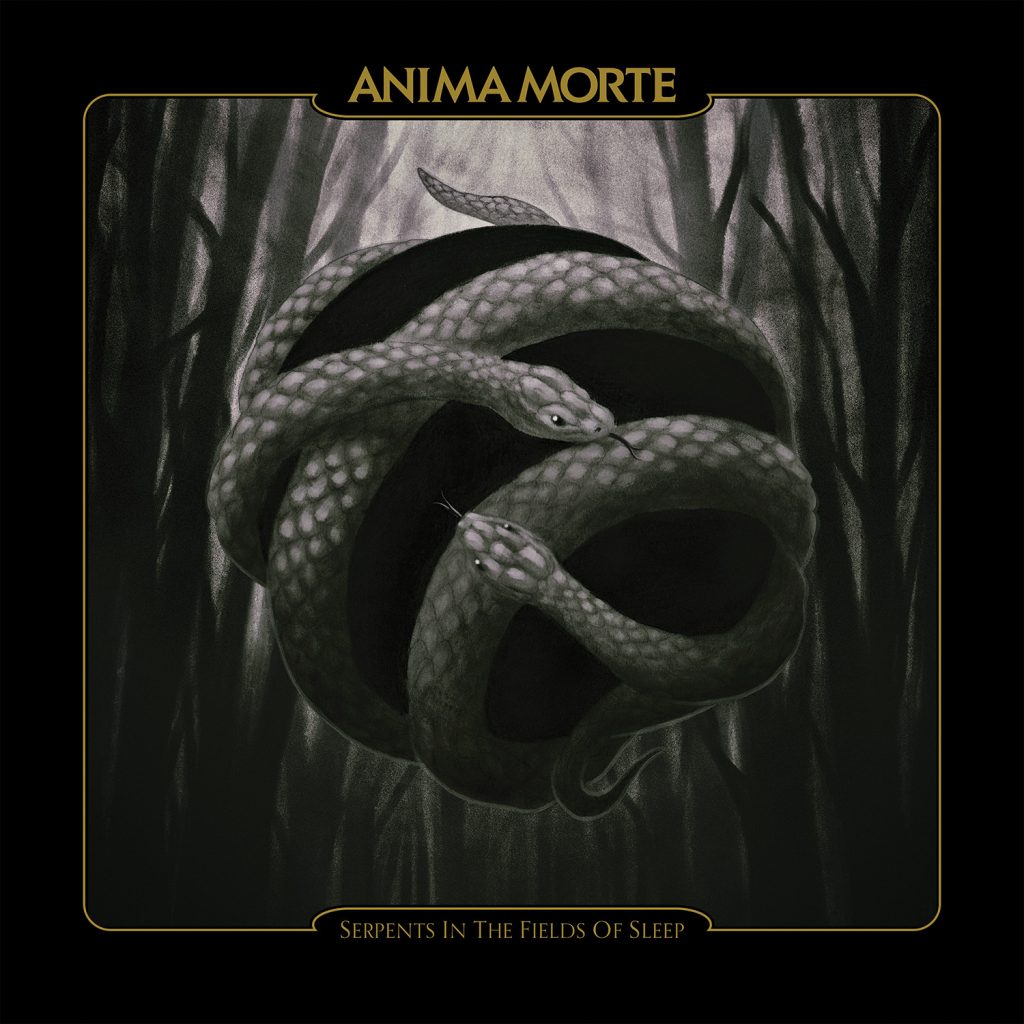 Serpents In The Fields Of Sleep will be released by Cadabra Records on vinyl in multiple colours/variants and packaged in a deluxe tip-on gatefold jacket as well as a limited CD, both of which will ship next week, with a digital download following on 28th October. To place your order, head over to the labels webstore or Psilowave.
Serpents In The Fields Of Sleep Tracklisting:
01. Leaving Redemption Behind
02. Pathogenesis
03. Seeds Of Trepidation
04. A Perfect Void
05. Blood Of The Iconoclast
06. Colors Of Incrimination
07. Serpents In The Fields Of Sleep
08. The Underworld Beckons
09. Night Of The Final Act
Serpents In The Fields Of Sleep was produced by David Castillo and Anima Morte, engineered and mixed by David Castillo with engineering assistance from Iñaki Marconi at Studio Gröndahl in Stockholm between October 2018 and May 2021, with additional recordings handled at Roth-Händle and Uninvited Studios. The record was mastered by Thomas 'Plec' Johansson at The Panic Room and completed with striking cover artwork by Randy Ortiz, design by Eric Adrian Lee, and photography by Martin Gustafsson.
Playing on Serpents In The Fields Of Sleep are:
Daniel Cannerfelt – Electric/Acoustic Guitars
Fredrik Klingwall – Mellotron, Synthesizer, Electric/Acoustic Pianos, Organs
Teddy Möller – Drums
Gustaf Hielm – Bass
Mattias Olsson – Electric/Orchestral Percussion, Glockenspiel, Vibraphone
Hanna Ekström – Violin, Viola
Anna Dager – Cello
Lars Åhlund – Saxophones, Clarinet
Erik Palmberg – Trumpet
Kristian Persson – Trombone
Roger Öjersson – Guitar solo on The Underworld Beckons
Thomas Ohlsson – Additional electric/orchestral percussion on Night Of The Final Act
Stefan Granberg – Co-composer of Night Of The Final Act